Introduction
'lo! I just finished up a Tyranid Broodlord. Inspired by the box art, and the 6 paints mentioned on the back (most of which I had!), I thought I could rock this bad boy out in a few days. Y-yeah … no.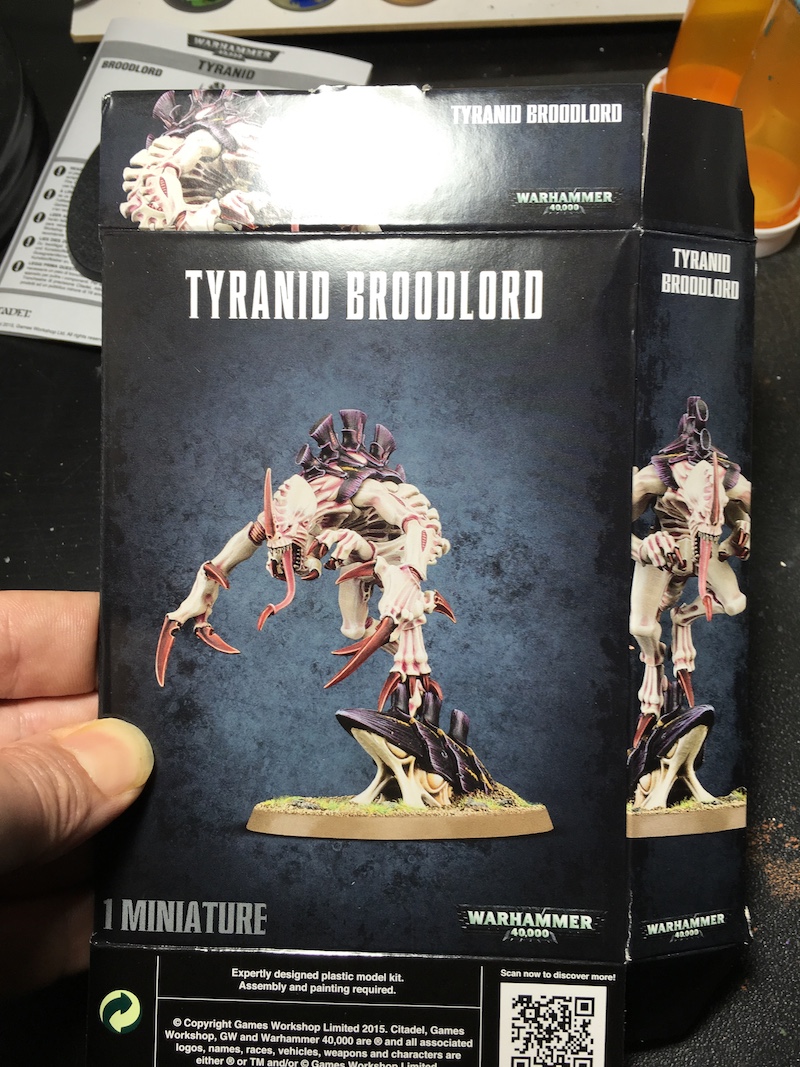 I ended up spending about 2 weeks working on it, making a rough stab at copying the 'Eavy Metal paint job. I posted daily pictures to my twitter feed with the intent of amusing my fellow warmongers. Matching the box art would require blending the white skin into the magenta recesses — not the other way around — that much was clear to me from the outset. Even so, I under-estimated how long that would take.
A few days into the project I received White Dwarf 123 with a Paint Splatter guide for painting this very miniature. At first I was embarrassed I started a lengthly blending process, when all you had to do was dab some red wash into the recesses. But then I was annoyed that the Paint Splatter model looked nothing like the box art to me. That's when I knew I was on the right track.
As a result of these two things, having detailed pictures and being annoyed at the official painting guide, I thought it would be fun to post my process here. Blogging my Warpfire Dragon WIP (
http://forum.mengelminiatures.com/index ... owtopic=96
) was a ton of fun, and that settles it!
I hope you like it! Comments welcome!